MyStake, a mini games hub, proudly unveils "Penalty Shoot-Out: Street" by EvoPlay, a thrilling variant that amplifies the essence of the original "Penalty Shoot-Out." This iteration places players in the shoes of the goal taker, retaining the core excitement of the penalty shootout experience while introducing new elements that elevate the game to a higher level of intensity and reward. In this article, you will read about the features of the newest mini game on MyStake – Penalty Shootout: Street, you will get the chance to get some valuable freebets on MyStake Penalty game, learn about some other Penalty Mini Games and enrich your iGaming experience.
Penalty Shootout – MyStake's Newest Mini Game
"Penalty Shoot-Out: Street" takes the familiar concept of penalty shootouts and revolutionizes it with an escalating multiplier system, revolutionizing gameplay. Starting at Level 1 with a 2x multiplier, players progress through levels where each stage significantly increases the potential winnings: Level 2 boasts a 4x multiplier, followed by a substantial 12x multiplier in Level 3. The stakes rise even higher in Level 4, offering players a chance at a 20x multiplier, culminating in Level 5 with an exhilarating 32x multiplier. This strategic progression encourages players to challenge themselves for greater rewards, adding a new dimension to the gameplay.
In addition to the multiplier system, "Penalty Shoot-Out: Street" introduces an expanded selection of 15 distinct spots within the goal. This significant increase in the number of aimable spots enhances the challenge, allowing players to exhibit precision and skill across a more expansive playing field. The dynamic array of spots enriches the experience, intensifying the engagement for players seeking a more complex and interactive gaming experience.
EvoPlay Penalty
Evoplay's approach to designing "Penalty Shoot-Out: Street" embodies a shift towards strategic depth in the casino gaming landscape. By enriching a familiar concept with innovative elements, the game offers a nuanced and captivating variation of the classic penalty shootout theme. The thoughtful introduction of the multiplier system and the expanded aimable spots elevate the game, encouraging players to strategize and push their limits for a shot at substantial winnings.
As you may already know, this is the fourth game from the Evoplay Penalty Series. The first three were the following: Penalty Roulette, Penalty Series, and Penalty Shoot-Out. Once these games were released, it was obvious that the whole series of games were a huge success. You can check out some snippets from the previous games down below.
Penalty Roulette on MyStake
As players delve deeper into the nuances of "Penalty Roulette," they are not constrained to straightforward numerical wagers. A variety of side bets have been cleverly added by EvoPlay, raising the stakes and enhancing the gameplay experience. Predicting a "miss," in which the ball misses the net, or a "save," in which the goalie successfully blocks the ball, are examples of these side bets.
Players can also gamble on outcomes like "even" or "odd," providing a variety of betting choices that are similar to the strategic divisions on a roulette wheel. The partition of the numbers into three sectors of eight, which are similar to the well-known black and white sectors of a conventional roulette wheel, further tempts players to play the game.
These side bets, each with its own multiplier, add to the excitement of each prediction with the strategic brilliance of "Penalty Roulette." The fact that players can wager on a "miss" with an incredible 24x multiplier emphasizes the high-risk, high-reward aspect of the game. On the other hand, a 2x multiplier on the initial wager is obtained by correctly predicting a "save," providing a modest but alluring return. Players can also choose to place "even" or "odd" bets, which emphasize the dynamic element of the game and pay out with a 4x multiplier for right predictions.
Penalty Series on MyStake
With "Penalty Series," players may enjoy an exciting and strategic gameplay experience with a unique take on the classic MyStake Penalty game. This game is unique in that it's an exciting blend of skill, strategy, and pure adrenaline that brings to mind the high stakes of a MyStake Penalty game.
"Penalty Series" is based on a dynamic decision-making process. After every round, players, in rotating roles, must decide whether to go left, go middle, or go right. The stakes are high in this deceptively straightforward decision-making matrix since two options result in win and one leads to defeat.
Players' effective choices have a multiplier that increases rapidly as they go through the levels. The multiplier increases exponentially, starting at 1.92x in Level 1 and increasing to 61.44x in Level 6. Not only does this increasing multiplier system increase the tension, but it also offers players who successfully complete the increasing difficulty significant rewards.
The alluring side bets that players can investigate further enhance the intricacy and fascination of the game. Predicting whether a goal will be scored or missed in each round is one such wager. If a person with good vision and intuition correctly predicts all six outcomes, they will receive a remarkable bonus that will multiply their profits by an incredible 61.44 times.
Penalty Shoot-Out on MyStake
"Penalty Shoot-Out" by EvoPlay stands out as a thrilling yet surprisingly simple choice for gamers looking for a smooth transition between excitement and simplicity. Its biggest strength becomes simple in the context of this game.
You play the unique role of the goal taker, charged with the vital responsibility of deciding the outcome of each kick as a participant. The controls are tastefully simple: five unique locations serve as your canvas, and your mission is to precisely target the goal in the hopes of making a successful shot.
The game's simple design is what makes it so appealing. In contrast to its competitors, "Penalty Shoot-Out" condenses the excitement of penalties into five challenging levels, each of which offers increasing multipliers that could result in huge rewards.
Penalty Quiz on MyStakeSports
While "Penalty Shoot-Out: Street" stands out as a game of strategic depth, MyStakeSports offers a Penalty Quiz that honors historic moments from the World Cup Penalty Shootouts. Completing this engaging quiz not only challenges players' knowledge but rewards them with Penalty Free Bets, further enhancing the gaming experience on MyStake.
Press "Next" to start 👇
#1. 🥅 Roberto Baggio vs Brazil (1994)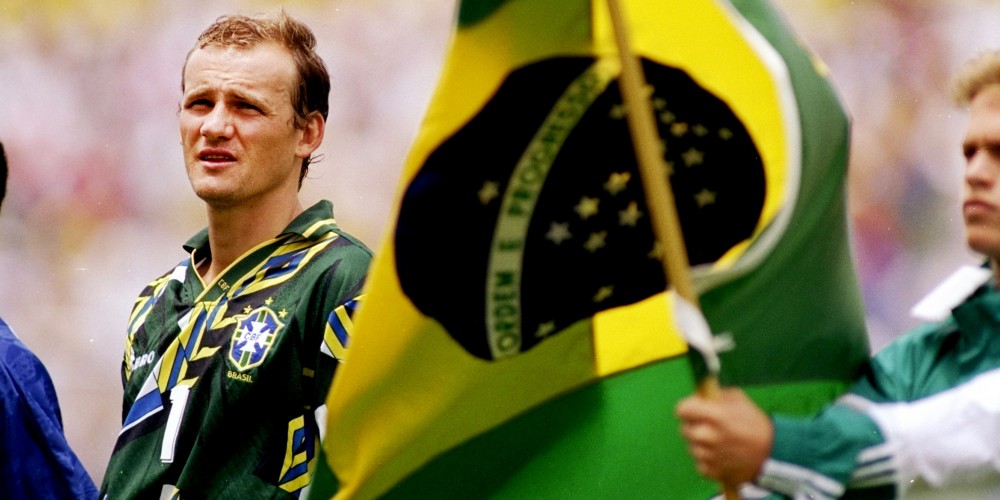 Baggio missed, and Brazil won the World Cup for the fourth time.
#2. 🥅 Andreas Brehme vs Argentina (1990)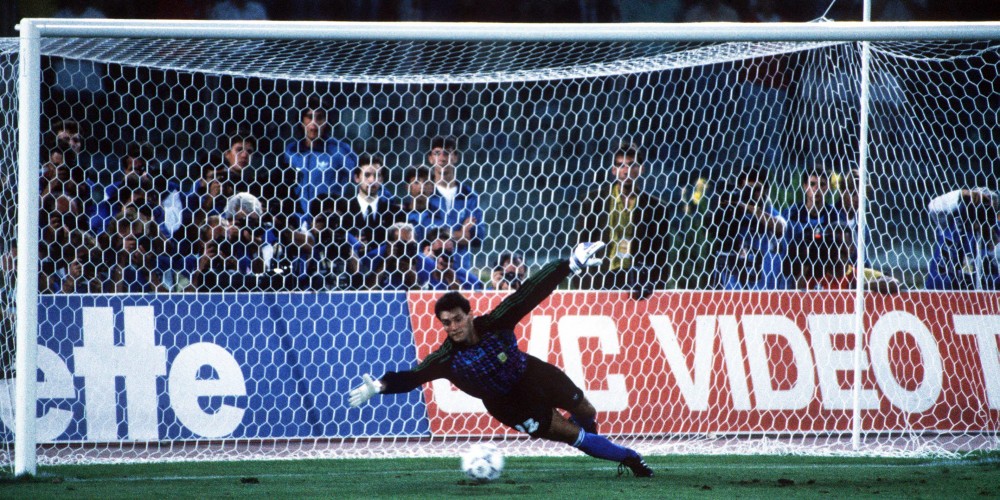 Goikochea saved Argentina against Italy, here too, he recognized Bremen's corner but could not reach the ball.
#3. 🥅 Arjen Robben vs Chelsea (2012)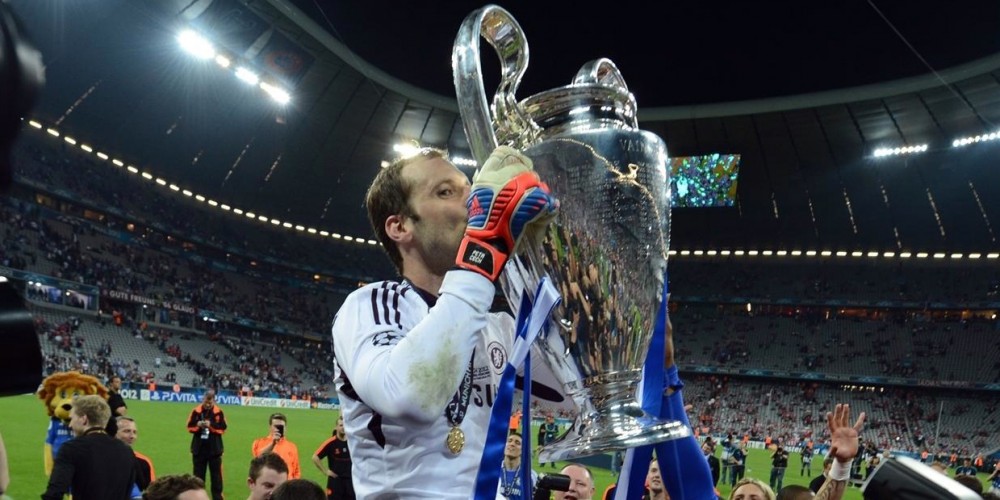 Chelsea did not repeat the mistake of 2008 and beat Bayern Munich in the final.
#4. 🥅 Antonin Panenka vs West Germany (1976)
Panenka dared his famous shot against the legendary Sepp Mayer in the Euro final.
#5. 🥅 Andrea Pirlo vs England (2012)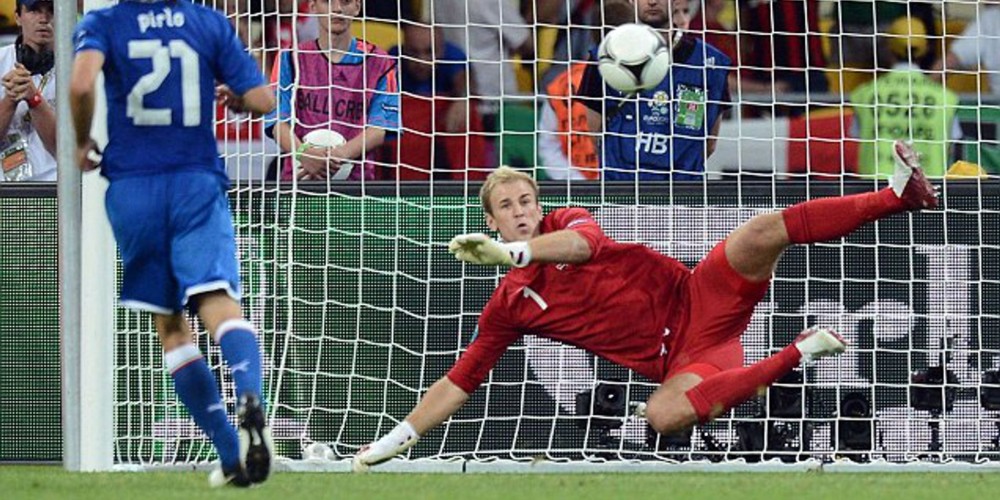 England started the penalties well, but Pirlo gave the British hope away.
#6. 🥅 John Terry vs Manchester United (2008)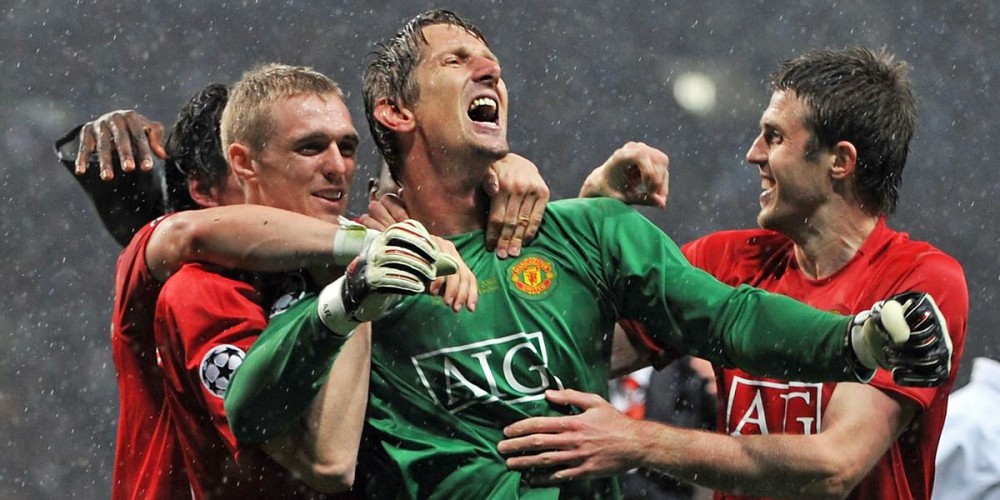 Terry's foot slipped, and Chelsea's chance to win the league went sky-high
#7. 🥅 Gareth Southgate vs Germany (1996)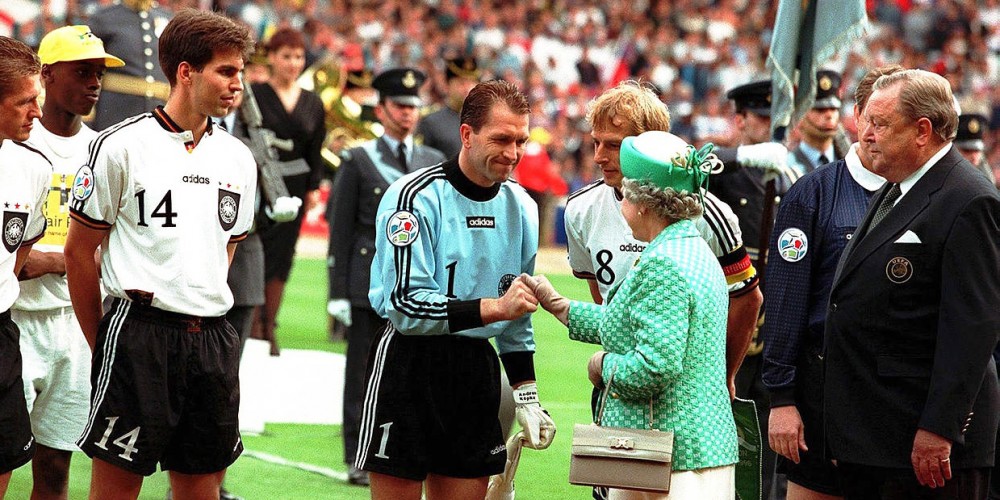 Another defeat of England against Germany in the penalty shootout.
#8. 🥅 Paul Bosvelt vs Italy (2000)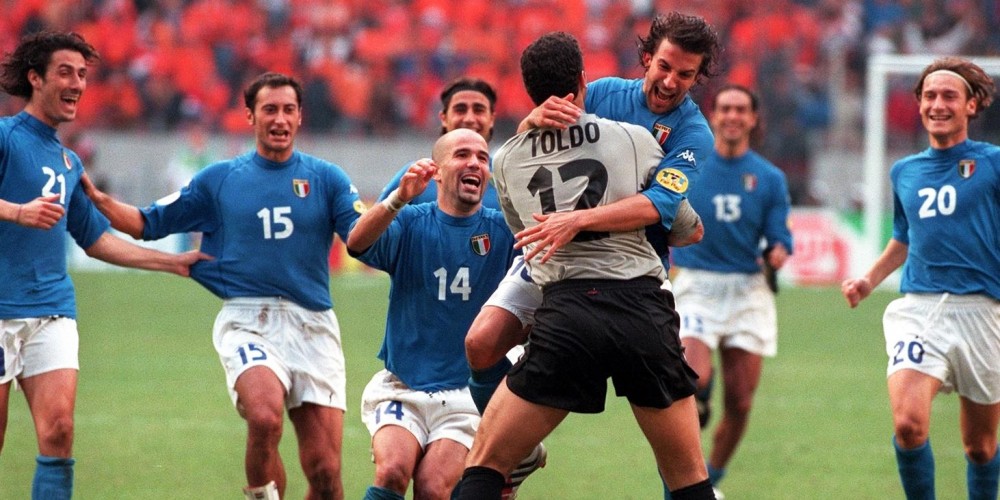 As you may remember, Toldo had a great tournament.
#9. 🥅 Darius Vassell vs Portugal (2004)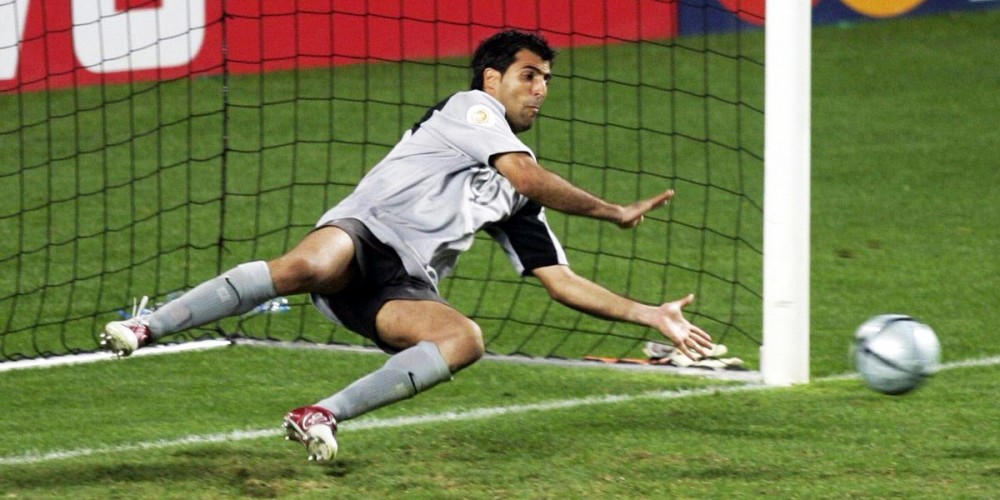 Ricardo upset England in 2006 as well.
#10. 🥅 Andrey Shevchenko vs Liverpool (2005)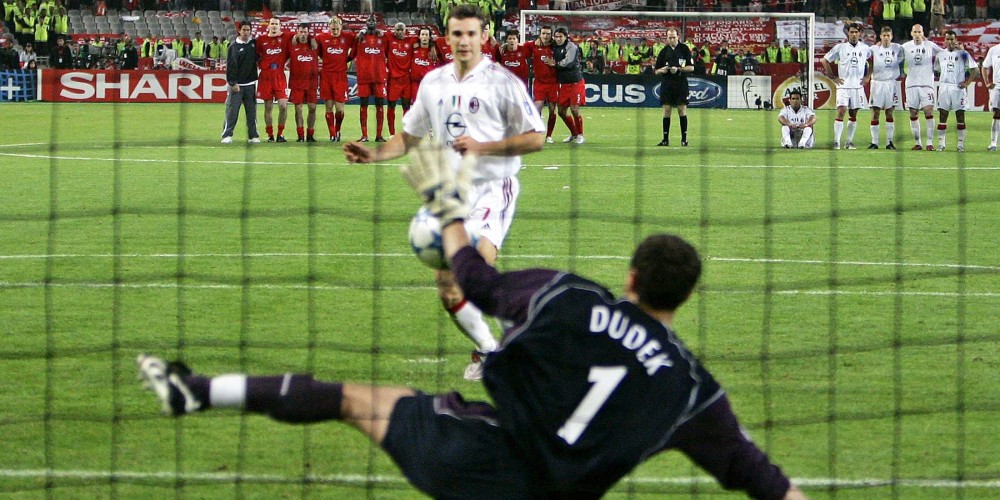 Dudek repeated the heroics of Bruce Grobbelaar in the final.
Results
-
Congratulations!
You are an actual football expert. We wish you the best of luck at MyStake!
Insert the Promo Code below on MyStake's "Gifts with Promo Code" section.
uSynSC231Zasd
Activate the Free Bets in Aero.
Brush up your memory and try again! You need 8 correct answers to win the free bet.
My Stake Quiz
🌎 Guess the Nation with a Nickname
Mini Games on MyStake
MyStake remains an oasis of diverse mini-games, catering to varying player preferences. The addition of "Penalty Shoot-Out: Street" enriches the gaming platform, offering a unique and intensified gaming experience within the broader spectrum of MyStake mini-games.

Chicken
Only the MyStake Casino offers the game "Chicken." You may find this game under the "Mini Games" category. Chicken is a game of chance and fate with 25 hidden images represented by birds and bones. It is a game with the same rules as the classic Mines game that is available at Stake and most other online casinos.
In the Chicken game, there are twenty-five dishes on a grid that are hidden by dish coverings when you first start. You can continue playing the game by uncovering a bone or a drawing of a chicken hidden below each dish cover. After a successful draw (chicken), you can choose to quit the game and keep your winnings. If you lift a dish cover that hides a bone, the game is over and your wager is lost.
Aero
UpGaming has developed and released Aero MyStake Crash Game. Since then, players from all around the world have come to love it. A dark green pilot with an amazing mustache who draws ladies from kilometers away is the game's main character. His primary goal is to fly for as long as he can without crashing.
This amazing dude takes off and acquires multipliers. The farther and longer he soars, the greater the multipliers produced. Before the plane takes off, you, the player, can deposit any sum between 0.10 EUR / USD / BRL / GBP and 1000.00 EUR / USD / BRL / GBP. Before the plane crashes owing to engine malfunctions, you must remain alert and focused in order to act fast and cash out. There are two possible multiplayer settings: 1.00X and 10,000X.
Dino
"Multiplier games," or crash games like Dino, are an online gaming genre where players wager on the result of an ever-increasing multiplier. Yes, the multiplier grows with time, beginning at 1x. As a result, bettors have the option to "cash out" at any moment, taking their earnings based on the applicable multiplier. But the player forfeits their wager if the multiplier crashes and hits zero. Because there's no way of knowing when the multiplier will crash, playing crash games can be dangerous. It is crucial to exercise caution and only wager with money you can afford to lose when playing these kinds of games.
Roulette
With its distinctive and exciting gameplay, MyStake Roulette has emerged as a real game-changer in the realm of online gambling. Our team delves deeply into MyStake's newest mini-game, dissecting every facet of its strategies, mechanics, and where to begin this thrilling adventure. Whether you are a seasoned player or an inquisitive beginner, MyStake Roulette ensures a remarkable gaming experience that skillfully balances chance and skill.
MyStake Roulette combines the thrills and excitement of traditional roulette with its allure. MyStake, a well-known online gaming firm, designed this mini-game, which defies conventions while giving a simple interface and fluid action.
Football Penalty Games
Within the realm of football penalty-themed games, "Penalty Shoot-Out: Street" rises as a significant enhancement, not only in the context of MyStake but also in the wider online gaming domain. Its innovative gameplay mechanics, multiplier system, and increased aimable spots mark it as a distinctive and engaging choice for players seeking an intensified penalty shootout experience.
Crazygames.com is one of the biggest portals when it comes to online gaming and the flash games. With a variety of 23 different penalty-themed games, we can assure you that your evening will be much more enjoyable. Try out the flash games on crazygames.com and check out MyStake's Penalty next to get the full experience.
Key Takeaways
"Penalty Shoot-Out: Street" emerges as a game that embodies strategic evolution within the casino gaming landscape, merging a familiar concept with novel features. Evoplay's innovation, showcased through the multiplier system and the expanded aimable spots, offers players a nuanced and captivating variation of the classic penalty shootout theme, establishing MyStake as a hub for engaging, diverse, and rewarding gaming experiences.
In conclusion, the introduction of "Penalty Shoot-Out: Street" on MyStake, alongside the platform's range of diverse gaming options, solidifies its standing as a premier destination for gaming enthusiasts, providing an immersive and rewarding experience for players seeking intensified gameplay within an online casino setting.